In 2016 we started work on the design of the external spaces for an existing sheltered housing complex, Parkgården, in the city of Nässjö. The complex includes administrative and nursing offices, a restaurant, sheltered housing accommodation and assisted living accommodation. The design brief was to create spaces that satisfied the needs of the residents, nurses and management team. For many of the residents the courtyard garden is the only outdoor space they are able to easily visit and spend time in. The wheelchair friendly planting beds for vegetables and the furnishing has been done in collaboration with Wahlström design.
Läs hela inlägget »
We are very happy to have won the framework contract agreement for landscape architecture with the municipality of Jönköping. We are looking forward to work with the development of the city we live in and contribute with our skills and ideas.
Läs hela inlägget »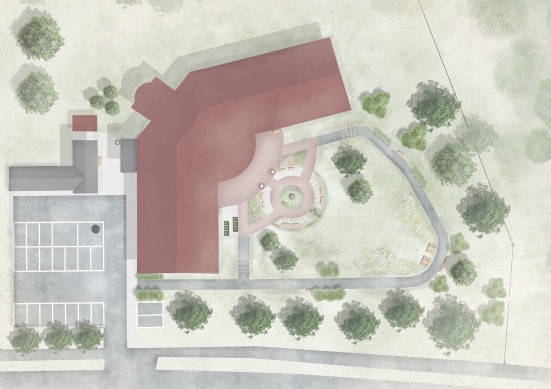 We've recently completed the design of the external space for an assisted living residence in Forserum. The client is Riksbyggen, Trygga Hem and Nässjö Municipality. Functional aspects such as parking, taxi drop-off and waste management have been improved and a new sense garden has been designed for the residents.
Läs hela inlägget »
Billingham & Flygare analyserar, planerar och gestaltar alla former av rum och platser som har himlen som tak.
En förståelse för de komplexa relationer, system och nätverk som råder i stadens struktur är en förutsättning för utvecklingen av en hållbar och välfungerande stad.