Wrapping up Edgeware Road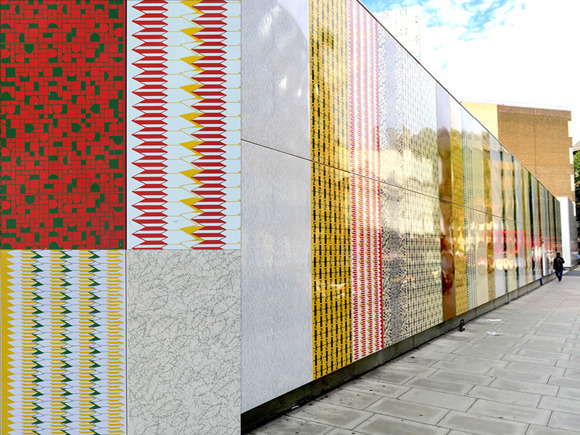 This summer we took the opportunity to visit London to load up on inspiration. This fantastic façade encloses the Edgeware Road sub-station and is a permanent work of art called "Wrapper" by artist Jacqueline Poncelet.
The work is created in vitreous enamel and dresses the building in a grid of patterns developed by the artist. Each pattern relates to a different part of the local area and was made in response to the images and ideas that she has developed through her research there over the past three years.

Visit Jacqueline Poncelet's webpage here.